Consulting Made in Westerwald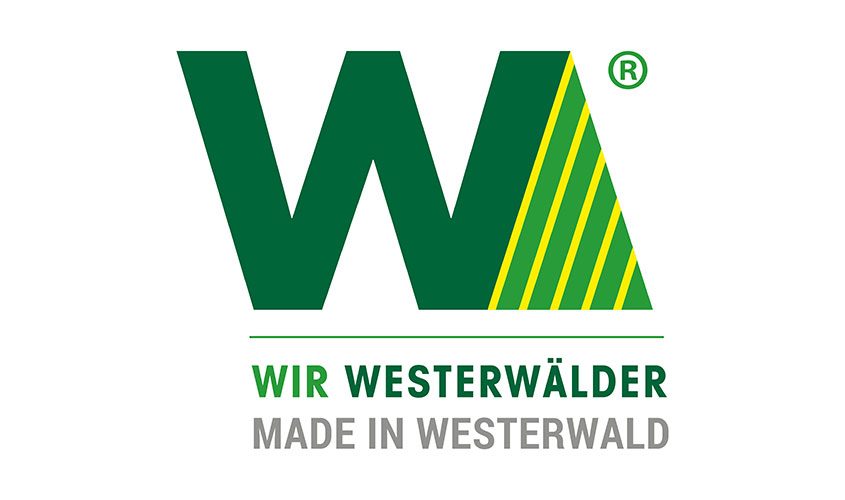 Westerwald Future
The Westerwald is something special: economically strong with many small and medium-sized industrial and artisan businesses, yet not an industrial metropolis, but a scenically highly attractive location that visitors associate more with vacations than with work.
The strength of the local economy is demonstrated by the development of value creation: While the GDP nationwide has only increased by just under 17% in the last decade, growth in the Westerwald was nearly 50%, which is three times higher than the national average.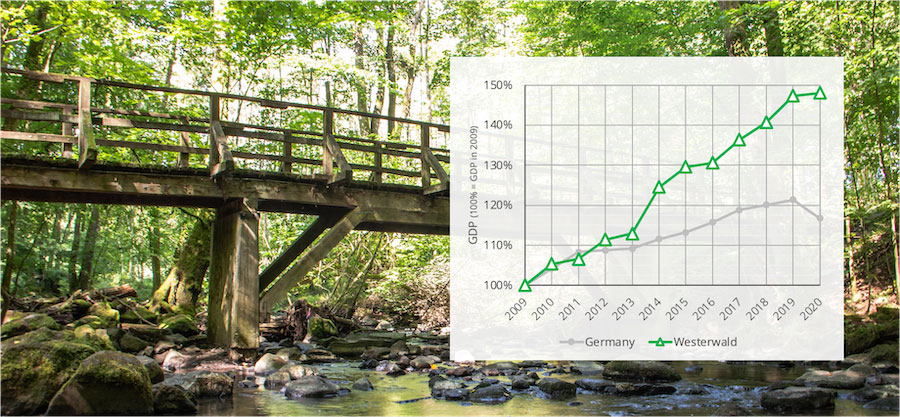 This provides local businesses with the best conditions to shape a successful future. However, success is not a constant, and this applies in the Westerwald as well as in any other region. Changes in boundary conditions, inefficient handling of scarce resources, or internal misjudgments can lead formerly successful business models to become unsustainable. To remain successful in the long term, companies should therefore fundamentally seek solutions to continuously enhance their future viability.
Solutions from the Westerwald
RNO-Consulting develops such tailor-made solutions. As a regionally rooted management consultancy, we not only utilize tried-and-true approaches but also consider the specific characteristics of businesses in the Westerwald – so that you not only remain successful but also strengthen your unique identity.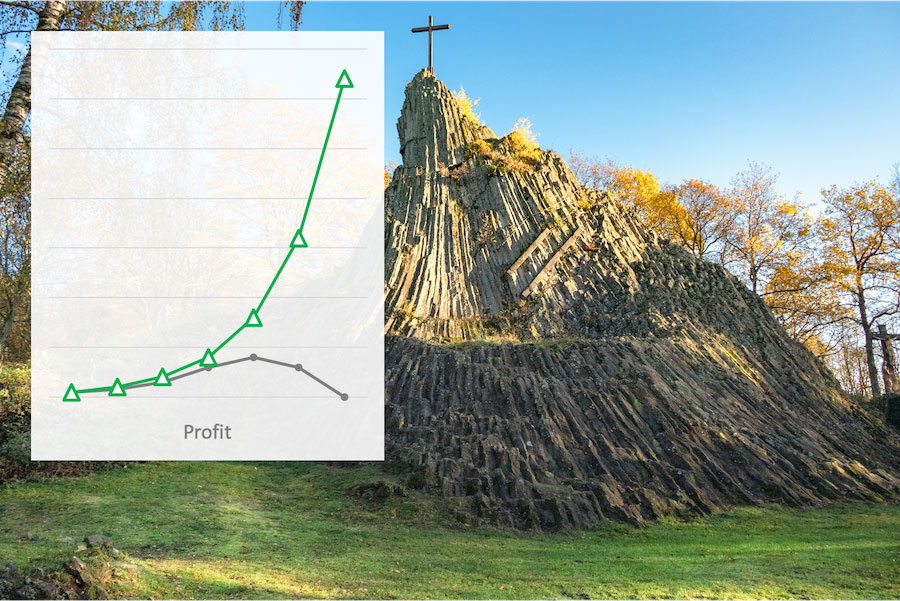 Only those who recognize risks and threats can actively minimize them. RNO-Consulting assists you in efficiently identifying relevant risks and developing and implementing effective countermeasures. This way, we ensure the long-term security of your success.
There are many opportunities and improvement possibilities, but they must be seized. We solve problems within your company, optimize processes and workflows, and assist you in establishing targeted innovation management. This enables you to fully unleash your potentials.
Success doesn't happen by chance; it's the result of focused efforts. RNO-Consulting is your partner in guiding these efforts in the right direction. This ensures that you stay one step ahead of your competition.
Consultng Made in Westerwald
Consulting at the highest level according to international standards, implementation- and application-oriented for medium-sized businesses, down-to-earth and hands-on like the region – that's consulting Made in Westerwald, and that's what RNO-Consulting stands for.
Contact us and get to know us – without obligation and of course free of charge!

International standards – RNO-Consulting operates according to ISO 20700 and is listed with the International Council for Management Consulting Institutes through its owner, Dr. Tobias Panne.
Consulting for medium-sized businesses – since 2020, RNO-Consulting has been certified by the Bundesverband Mittelständischer Wirtschaft for its quality work as a consultant for the medium-sized business sector.
Made in Westerwald – from the region, for the region. As a Westerwald-based company, we are committed to the region and place special emphasis on strengthening it..
https://rno-consulting.com/wp-content/uploads/2023/08/RNO-consulting-news-westerwald-title.jpg
500
845
Tobias Panne
/wp-content/uploads/2019/05/RNO_Logo_schwarz-1.png
Tobias Panne
2023-08-28 10:15:58
2023-08-28 10:37:17
Consulting Made in Westerwald