Management tools are a dime a dozen. And yet, contrary to popular belief, most of them are good and helpful if used correctly and in an adequately defined context.
In "Tool Box Talks" we introduce you to common and less well-known tools and show you how you can exploit their potential for your enterprise, with today's focus on Porter's Five Forces.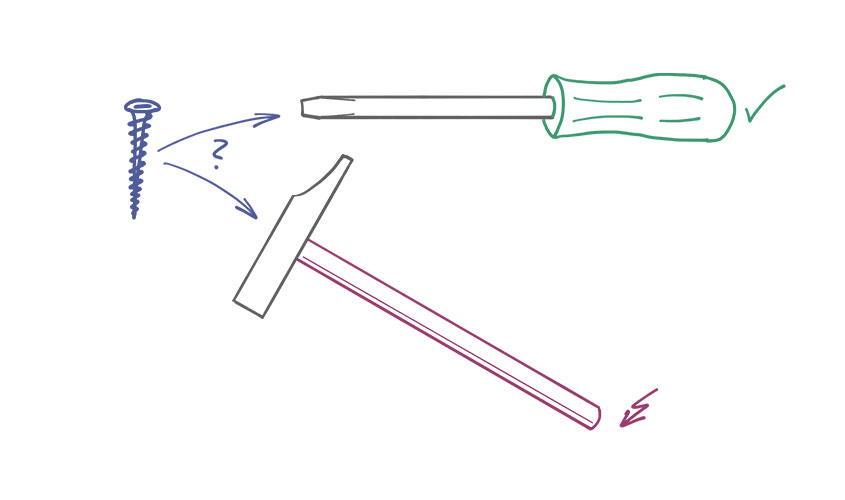 What is the five forces analysis and when should it be used?
Porter's Five Forces Framework is one of the best-known models of strategic analysis. It analyses the external environment of a company and provides valuable input for strategic planning.
This tool is used for various strategic questions, the answers helping companies to optimise their strategies for the portfolio business with a special focus on external conditions, forming a sound basis for decision-making when it comes to entering new markets, or becoming a focal point to systematic innovation processes.

How is the five forces analysis used?
The five forces model, just as its name suggests, investigates five aspects of a company's environment that have different effects on businesses:
the bargaining power of suppliers
the bargaining power of customers
the jockeying for position among current competitors
the threat of new entrants
the threat of substitute products or services.
For each aspect the current market situation is being assessed: what is the present state of affairs? What changes are to be expected within the next years? What opportunities or threats will follow, affecting one's own business? The last two questions could be used as a direct input to a SWAT analysis.
Having evaluated the current situation, different measures of strategic action can be analysed and assessed. What is important here is that both all five aspects of the five forces framework and identified developments plus interrelations are taken into account.

Beware of pitfall!
A common pitfall is a biased analysis. Established companies in particular which have long been present in a market or market segment tend to look at their market environment from entrenched positions. This will result in a distorted image of the status quo and a misjudgement of current developments.
To avoid this, it makes sense to use diverse sources of data for the analysis or to have more or less independent external service providers, like a business consultant, make the analysis.

What is the benefit of using the five forces analysis?
The five forces analysis provides a detailed description of a company's external environment, which is a valuable input to strategy development. It makes it possible to tackle the questions of
how a company can best take advantage of its strengths and weaknesses,
what is necessary to stay successful in the market,
if an existing or a new market share is attractive for the company,
if it makes sense to focus on cost reduction or value enhancement,
etc.
Further, linking the five forces analysis with a scenario-based approach can lay the foundation for a company to apply dynamic strategic planning, thus enabling the enterprise to react to market change while it is happening or even to anticipate it.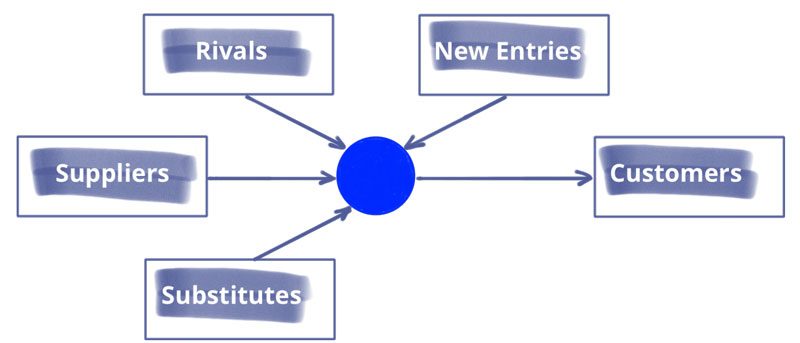 Follow us on LinkedIn to learn on a regular basis how you can make the most of management tools, so that you will stay one step ahead of your competitors.
https://rno-consulting.com/wp-content/uploads/2022/02/RNO-consulting-news-toolboxtalks-porters-five-forces.jpg
500
845
Tobias Panne
/wp-content/uploads/2019/05/RNO_Logo_schwarz-1.png
Tobias Panne
2022-02-28 10:17:25
2022-02-28 10:40:03
Tool Box Talks: Porter's Five Forces