Tool Box Talks: SWOT Analysis
Management tools are a dime a dozen. And yet, contrary to popular belief, most of them are good and helpful if used correctly and in an adequately defined context.
In "Tool Box Talks" we introduce you to common and less well-known tools and show you how you can exploit their potential for your enterprise, with today's focus on the SWOT analysis.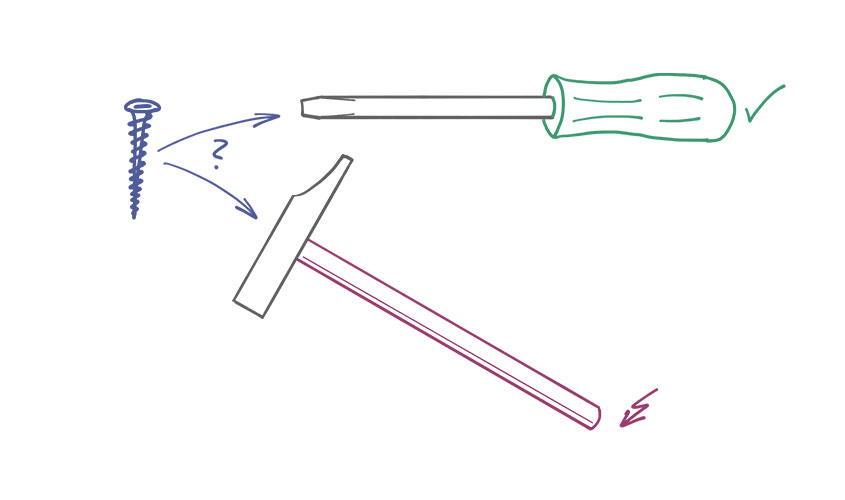 What is a SWOT analysis and when should it be used?
A SWOT analysis examines an organisation's present state of affairs, taking a look at two dimensions:
An organisation's potential (looking on the inside) will reveal strengths and weaknesses;
an organisation's environment (looking on the outside) will unmask opportunities and threats.
This investigation of internal and external factors helps to assess the current state of affairs in a very precise and exact way.
Where SWOT analyses are performed is in strategic planning processes as these often require an exact status assessment as a first input, which can be conveniently generated by a SWOT analysis.

How is a SWOT analysis carried out?
The first step in any SWOT analysis is to define its context, i.e. that the subject in question has to be described, for example a company, an organisation (or a part of it) or a concrete product or service. Plus, you need to decide what the focus of the analysis is to be. Depending on the nature of the strategic planning processes relevant to the SWOT analysis, this can be, for example, a company's branding as employer, its positioning in a specific market segment or the product portfolio.
Having set the analytic frame, the actual analysis can begin and strengths and weaknesses, opportunities and threats for the issue in question are defined. If the analysis is about a product (subject of analysis) that is to be introduced into a new market (perspective), the following four questions can be helpful:
What strengths does the product have relevant to the market?
What weaknesses does the product have significant for the market?
What opportunities does the new market offer which the product is to open up?
What threats are there with regard to the new market which can impede a product's introduction?
In any SWOT analysis, people with different backgrounds should be involved, for example staff from different departments or with varying functions or external experts. If available, you should also use data relevant to the analysis. If a product is to be introduced, this can be market analyses or comparisons with products sold by competitors.

Beware of pitfall!
The greatest danger when making use of a SWOT analysis is the failure to pinpoint its context. If its definition is not appropriate or precise enough, the results, too, will be at best vague, sometimes even contradictory.
If, for instance, the context of a SWOT analysis is only roughly outlined as "the new product", using a modular construction system can be interpreted both as strength ("can easily be aligned with customers' demands") and as weakness ("is difficult to handle in terms of production and logistics").

What is the use of a SWOT analysis?
A SWOT analysis helps to create a comprehensive and exact representation of how things really are. It is not limited to the organisation or the product itself, but also takes into account a company's external business environment.
This information is the input to further strategic planning processes, which often centre around questions like:
How can we use strengths to seize opportunities?
What weaknesses prevent us from doing so?
What threats are likely to come up due to our present weaknesses?
Which of these four areas needs to be addressed?
This list is in no way exhaustive and should be adjusted to present needs.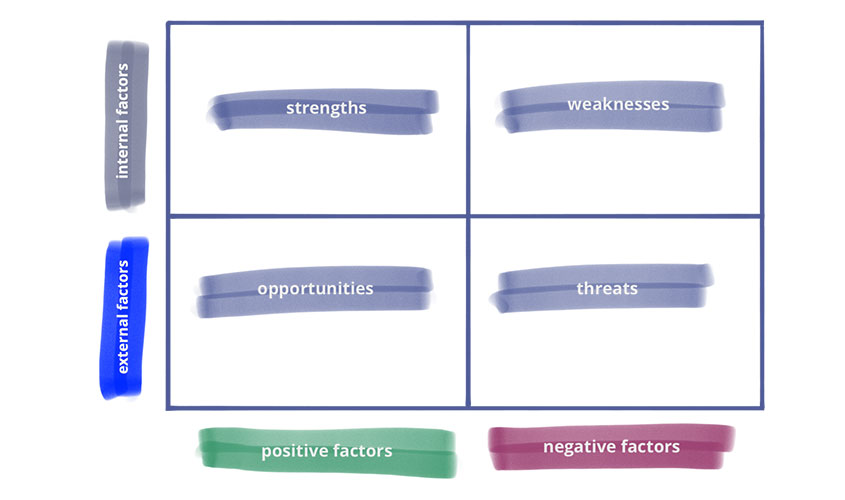 Follow us on LinkedIn to learn on a regular basis how you can make the most of management tools, so that you will stay one step ahead of your competitors.
https://rno-consulting.com/wp-content/uploads/2020/08/RNO-consulting-news-swot-anlyse-titel-en.jpg
500
845
Tobias Panne
/wp-content/uploads/2019/05/RNO_Logo_schwarz-1.png
Tobias Panne
2020-08-20 10:31:43
2022-01-02 16:39:03
Tool Box Talks: SWOT Analysis